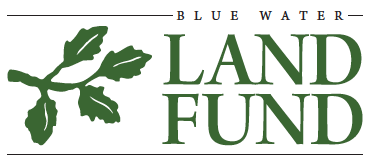 Potential Gifts of Land:
Landowners in the Blue Water Region who are interested in exploring a gift of land to the Blue Water Land Fund should first contact staff of the Community Foundation at 810-984-4761.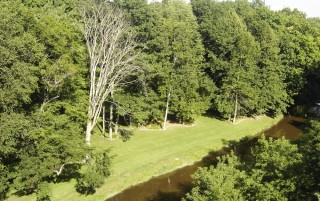 The types of land we may consider accepting include:
Wetlands
Forests, fields or open meadows
Waterfront property on the St. Clair River, Lake Huron, Black River or other inland streams, rivers or lakes
Scenically or historically important parcels
Endangered species habitat
Other Things Landowners Should Keep In Mind:
The Land Fund generally does not purchase land.
Gifts of houses, buildings or other types of land may be considered for the purposes of selling that building or property to generate revenue to support the mission of the Land Fund.
We generally will not consider gifts of farmland.
The Land Fund may accept conservation easements for select properties.
We Are Dedicated To:
Protecting valuable or significant parcels of land for public good.
Protecting natural areas, historic sites, greenways, open spaces, wetlands, forests and other parcels of land that have significant importance for wildlife, habitat, recreation, access to water, or other public benefit.
Your Financial Gifts:
Residents, businesses and organizations in the Blue Water Region can support the work and mission of the Blue Water Land Fund by making a charitable gift of cash, stocks or life insurance policies directly to the Blue Water Land Fund at 516 McMorran Blvd., Port Huron, MI 48060. If you are considering leaving the Blue Water Land Fund in your Will, Trust or Estate Plans, please contact staff at the Community Foundation so that we clearly understand your goals and objectives.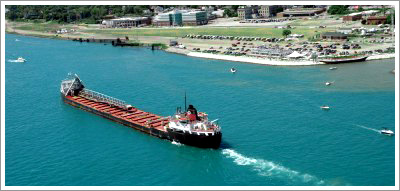 The most prominent land currently owned by the Blue Water Land Fund is the shoreline of Desmond Landing, along the St. Clair River, beginning near the mouth of the Black River and extending south for approximately one mile. This stretch of land is known as the Blue Water River Walk. It was given as a gift to the Land Fund from James C. Acheson in 2011.
- - - - - - - -
The Blue Water Land Fund is a 501(c)(3) charitable organization. It was created by the Community Foundation of St. Clair County and serves the community by being able to accept and preserve some gifts of land.